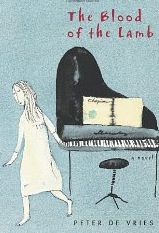 among the parents and children, flung together in a hell of prolonged farewell, wandered forever the ministering vampires from laboratory, sucking samples from bones and veins to see how went with each the enemy that had marked them all… They hounded the culprit from organ to organ and joint to joint till nothing remained over which to practice their art: the art of prolonging sickness.
p205-6
the blood of the lamb
peter devries
1969
from a book on the death of a child from leukemia. hard stuff. whether or not what we do "works" or whether it's "worth it" we must remember what it looks like and how it feels to be the patient or the family.