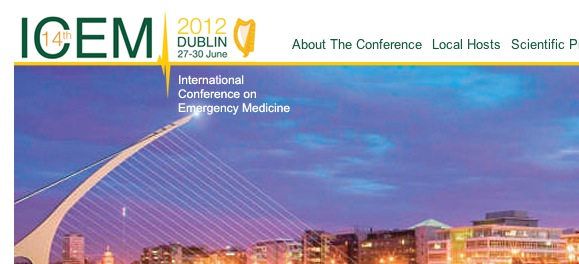 So there's only a few weeks to go till ICEM2012, so expect to see lots of me being excited about it and promoting things on here. I'm keen to meet as many of you bloggers/tweeters/readers as I can so please let me know (emergencymedicineireland [at] gmail.com) if you're about and I'll arrange a pub crawl, session of imbibing, meet-up.

The Irish Emergency Medicine Trainees Association (IEMTA) are planning a comedy night on Thrusday June 28th. Proceeds go to Global Emergency Care Skills who are the official charity of the conference. Details here.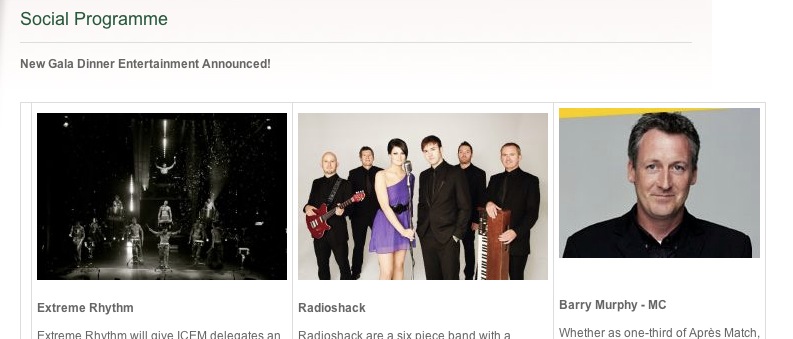 There's also the big gala dinner on Friday 29th June – full details here.
The full program is available here where you can decide which tedious and boring talks you want to skip…

If you have any you're looking forward to, let us know in the comments.
I'm presenting my poster on the cric paper we published on the Friday so drop by and say hello. I'll even have a couple of the pens to give away! Of note if you're doing a poster, they're to be in portrait NOT landscape format. There's instructions for presenters here.
Kudos to everyone organising this whole conference (of which I have played no part and can claim no credit!)
You can stil register online here, and after that it will be registration at the door.