My experience with US is mainly self-taught when I spent long ICU shifts performing echos on every patient in the unit. I've done my level 1 course but the accreditation process ain't that easy in Ireland, and particularly where I worked it's all very new. Trail blazing is hard work.
Anyhow.
Previously looking for an FB was either some LA and hoking around with a blade and forceps or we got radiology to scan them (a challenge in itself) and they'd leave us a nice x marks the spot and then we'd start digging on it.
This is hardly ideal.
I've read some stuff on locating FBs with US and figured I'd just have a go (this is common though perhaps worrying trend in my practice…)
I got images like these.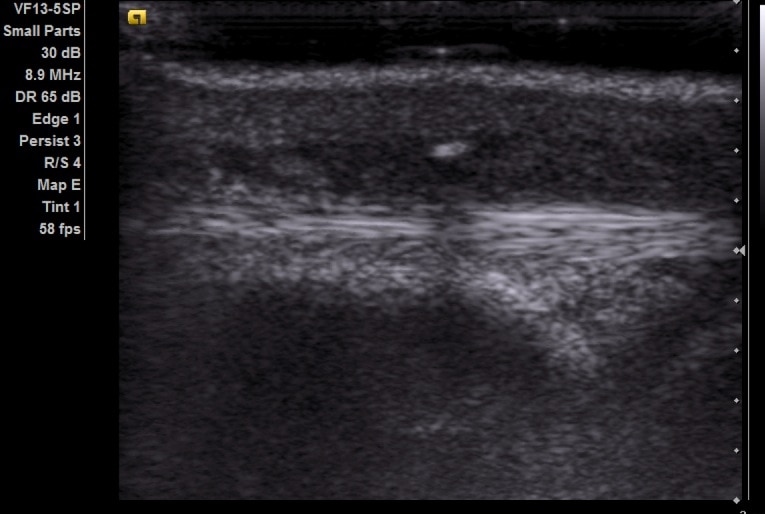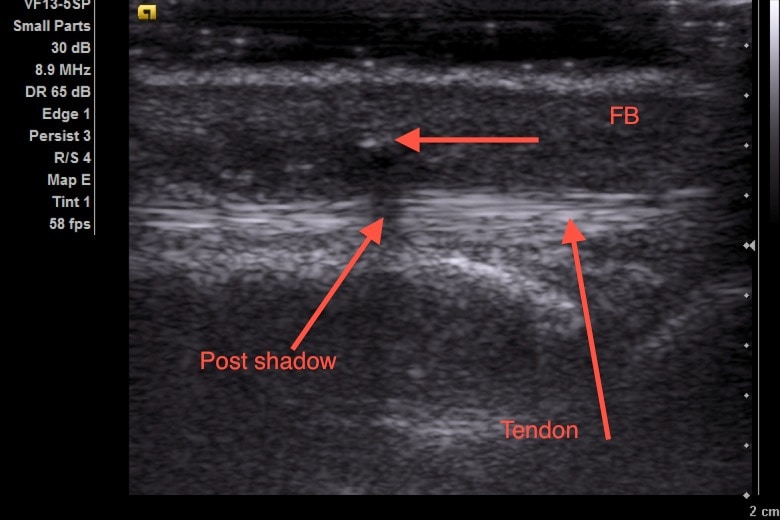 You can place a needle under visualisation in long axis until the tip is on the FB.
You can then just make an incision along the shaft of the needle till you  find the FB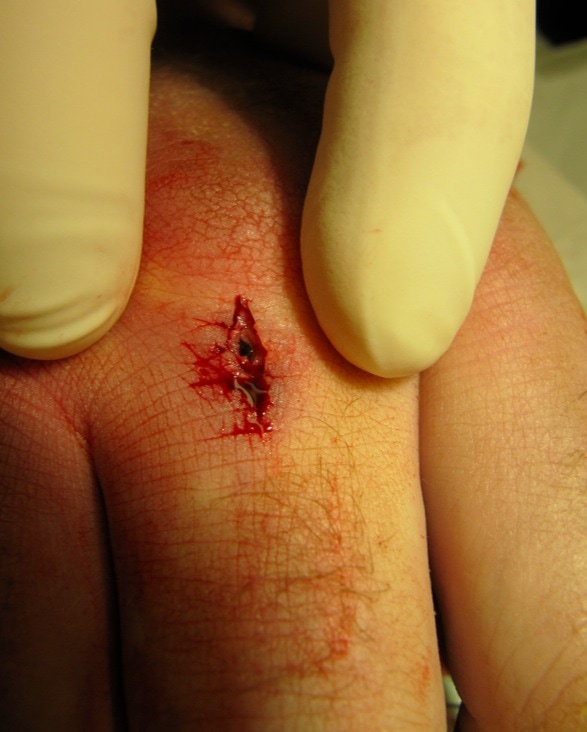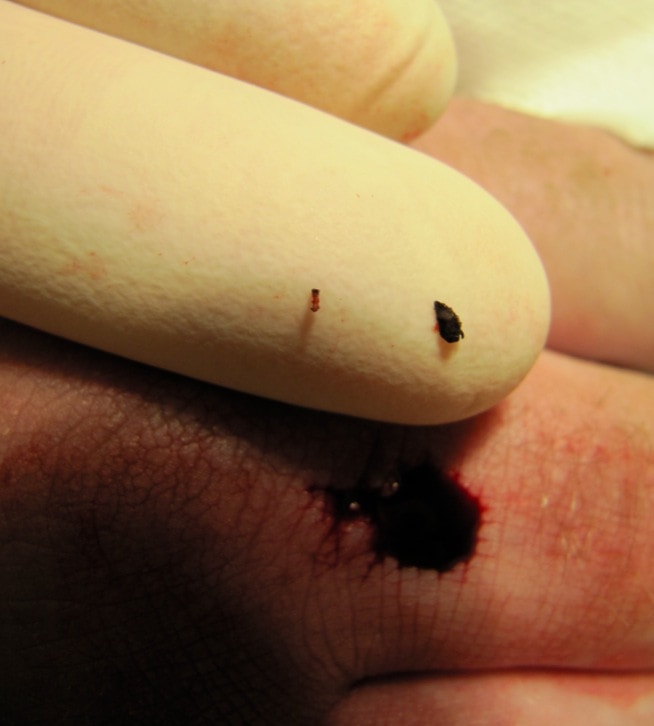 I'm pretty sure I'd picked up the idea of using the needle to cut down onto from somewhere but I've no idea where. Anyone know anything published or on the web about that?
There's a fair amount already published on the use of usltrasound FBs but I'm not aware of any randomised trial out there. Not that I'm really sure we need one but it'd be nice to know.
Ultrasound Village have a similar case (with a much more substantial FB!)
And this paper is worth a read too if you can get it.
UPDATE: @e_med_doc suggested this great paper. It has lots of nice images of using the needle to get down on the FB.