(Video Courtesy of Mater Misericordiae University Hospital Clinical Photography)
This is the third year of the VTE Dublin conference. The brain child of Tomás Breslin (Emergency Physician) and Fionnuala Ní Áinle (Haematologist), it's a truly multidisciplinary conference looking at the best in diagnosis, treatment and management in VTE.
This year's conference again has a number of big name international speakers lined up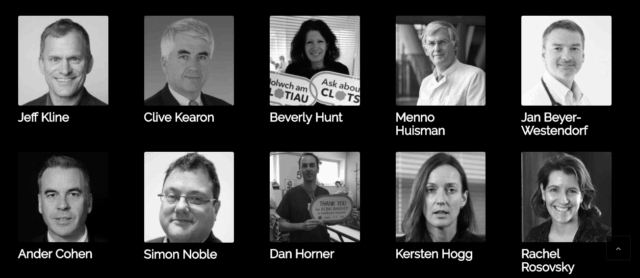 Registration has just opened and it's one of the most affordable conferences you'll find out there. Even the ultrasound workshop is a great way to learn DVT and echo for an incredibly low price.
Check out the programme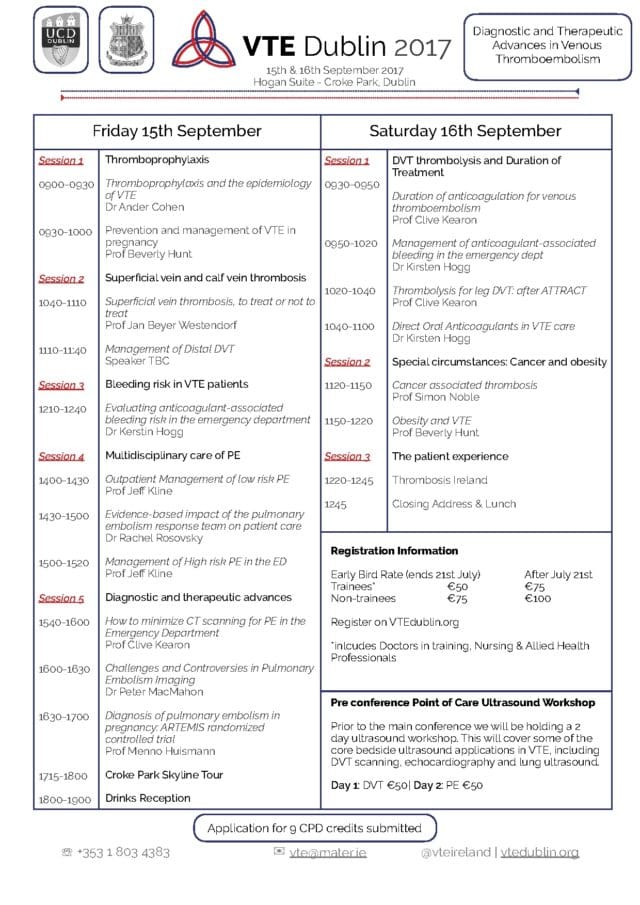 We're also hoping to release some of the prior years talks in podcast format in the next few weeks so stay tuned to find out more.
Disclaimers:
I'm involved in a small part in organising this conference and I have received payment for website and design work.