Lots of other folk have put their reflections on SMACC Gold online and I'm here to join the crowd.
I missed the first SMACC as purse strings were a little tight. They're a little tight this year too but I really wasn't going to miss two SMACCs…
It was great to have an opportunity to come and speak though I'll confess I was much more comfortable teaching neuroanatomy than being on the airway panel with Levitan, Weingart, John Hinds and Brent May. But it was all good really.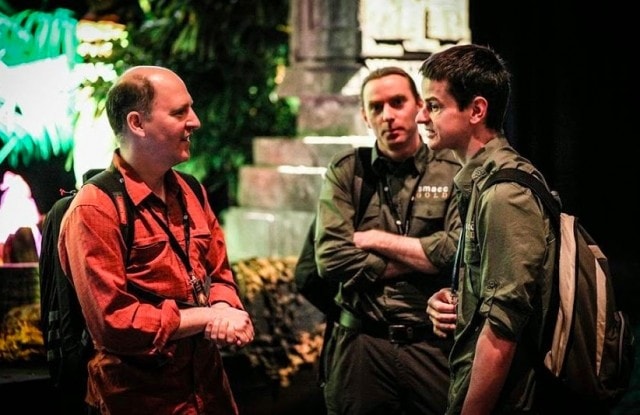 I was very impressed that they chose to devote a 2 hr main area session on end of life issues that incorporated a live integrated twitter discussion.
SonoWars in particular caught my eye as one of the most creative and slickly ran sessions on education I've ever seen. Those guys (ultrasoundpod and the sonocave guys) are the best in the business.
The highlight though, without doubt, was the people. This is why you come to SMACC, to meet and be inspired by people. You can throw this off as soft and fluffy and no relevance to medicine but this was the key thing.
Ireland has a small EM community and it's a tough place to do EM. We have a very small number of trained EPs and our departments are crowded, understaffed and morale is frankly pretty low at times. It's hardly surprising that so many of our trainees or EPs have moved to Oz or New Zealand.
As a result #FOAMed has been an inspiration and an revelation to me. To know the imaginative possibilities of EM out there is what gets me excited about the job. I get to discuss online with some fascinating, interesting and passionate clinicians from whom I can learn. SMACC gold gave me the chance to meet these people in person. And meeting people in person beats twitter hands down.
People who engage in #FOAMed tend to be a little bit off the spectrum in terms of our enthusiasm. We love the medicine, we love to talk about  medicine and we just can't get enough of talking about medicine so much so that our spouses, our friends and even our medical colleagues get bored of us. SMACC is a conference for all these enthusiastic, excitable little puppies to get together and bond with all the other freaks and geeks.
All these people, the passion, the enthusiasm and the relationships are an inspiration to be a better doctor and a better team member.
So my thanks for SMACC gold are to the people. In particular the committee for being mad enough to invite me and Rob Rogers for being a great roomie – that man rocks!
Here's some more reflections on SMACC gold so you can check out the love.
Doug Lynch (with a fascinating set of interview)
[Let me know if I missed any]
And here's the opening ceremony
We'll be in Chicago next year in May 2015 and I for one plan on being there. Be sure and check out the SMACC podcast to catch up on all the talks.
[Images via Oli Flower]