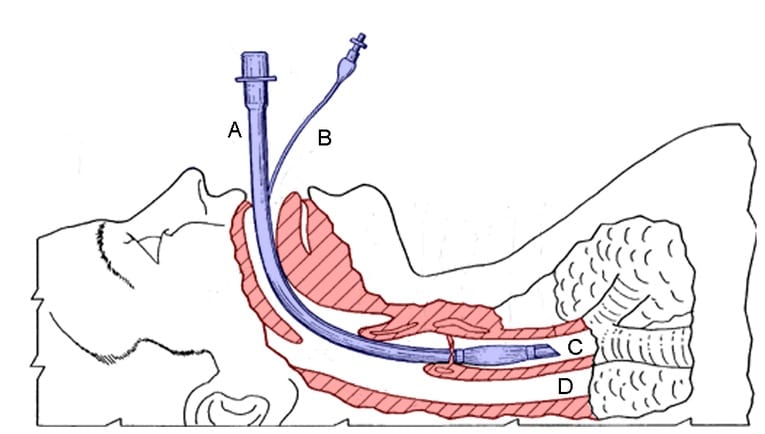 A few pointers before I get into this.
I have worked regularly in a grand total of 1 hospital. It's in Northern Ireland. I know that place pretty well. This does not qualify me as an expert on the issues involved here. A lot of the rest of this is assumption. If anyone can provide me with a good survey of practice in Ireland I'd love to know.
I lump UK/Ireland together and I'm aware that it's silly to consider them homogenous; even across the UK and Ireland there will be local variation. It is also dynamic and progressing Please allow my generalisation for the sake of discussion
This is my opinion. Consider this a rant. I would love to hear your own thoughts and experiences, especially folk from Ireland if you're out there.
Jonathan Benger, the guy behind CEM's part of the must read NAP4 audit (listen to EMCRIT/RESUS.ME interview him on it) and the airway lead for the college, published this article in the EMJ a while back. It's probably the most current picture of what happens in UK EDs. (Though a survey with a 50% return has its limitations).
Let's set the scene, from the paper:
80% of ED RSIs were performed by anaesthetists.
Airway management is a core, defining skill for the emergency doctor. At least it should be.
The sickest patients need definitive airway management and in an emergent manner. This has to be something we can do. And not only just do but do really, really well. In fact we should be doing this better than anyone else in the hospital.
This should not be controversial but it is.
There are all kinds of reasons why EM has turned out this way. We'll not get into them here.
The two leading areas in Emergency Medicine are arguably North America and Australia and New Zealand. They perform emergency airway management really well as part of routine business.
It's not that they're anaesthetists. Its not that they've even been trained as anaesthetists, it's just that they have the appropriate training and work in geographical areas with appropriate systems to deliver emergency airway management.
So what's stopping us?
Training
I think this is the minor one. Kudos to the the college (who oversee training for both UK and Ireland) who have deemed RSI as a core skill. Trainees are spending time in anaesthetics (and we'll come back to that), being trained how to manage airways. Trainees coming through are keen to manage airways without reaching for the phone. They have the knowledge, confidence and skills.
Systems
This is the real problem. We're stuck in a kind of Catch-22. We need to do RSIs but we can't do the RSIs till we're good enough to do the RSIs, we can't get good enough at the RSIs till we've been doing them and training our own trainees in the ED and not in the OT.
If we were to take over all ED RSI tomorrow, I would have some concerns. We'd do it alright, we'd get away with it. Because the big secret about intubation is that 95% of the time it's very easy. It's just that the 5% is the messiest 5% you'll see.
So what needs to change?
We all know we're chronically short on staff, if not real then we're effectively short-staffed (the pressure being to see and hand over the patient to the admitting team and not stay and provide continuing management for the first hour or two) and if we take over our own airways then we need support from ED management to take the time and staff needed to look after critically ill patients.
It doesn't matter if the ED doc is shit-hot with a mac and a tube, if he asks for a bougie and the nursing staff haven't a clue what one is then we're in trouble. When the anaesthetists come down to tube, they bring a nurse, and a nice little, organised trolley. And then they have someone with experience of what will be needed. Nurses are life-savers with enough gumption to go behind an arrogant doctor's back and call for help when the arrogant doctor won't. (For a great case of that see here for a video that I found via movinmeat)
We need support from the anaesthetics team. Until we have enough trainees with enough experience and routine practice of ED RSI then we're stuck happy enough for the gas-men to help us out. We can dangle before them the carrot of not getting called in at 4 am to tube for a CT scan 10 years from now. But we need their help and encouragement, not turf-wars and condescension. To quote the wonderfully to-the-point and lucid Domhnall in a comment on a prior post
The patients don't care who puts the ETT in as long as it gets in there safely and appropriately -it seems to me insane that a territorial urinating exercise should jeopardise patient care! (amen to that sir!)
We need support from the ICU. As mentioned in the ICU post, I think it's a good thing that admission to ICU involves consultation with the intensivists, but we need to know they're supporting us, and not shutting the doors in our face because we tubed a patient and they don't have a bed. Both intubation and ICU admission have significant gray zones where different individuals will make different calls. The nuance in the decisions should be discussed and not dismissed on the basis of what training background the person came form.
The end-point of this is not for us to be competent in airway management as signed off by the anaesthetists, but to be the experts in ED airway management of the critically ill patient. We need to be better than the gas-people at that. They need to be better at it in the OT and even the ICU, but in the ED it has to be our bread and butter.
Please leave your comments/rant below, would love to hear them. 
If you have any tips, especially if you've gone from a system where the gas-men used to it and now the ED guys do I'd love to know!