[I can imagine hits on this post being higher than usual simply because of use of the word iPad…]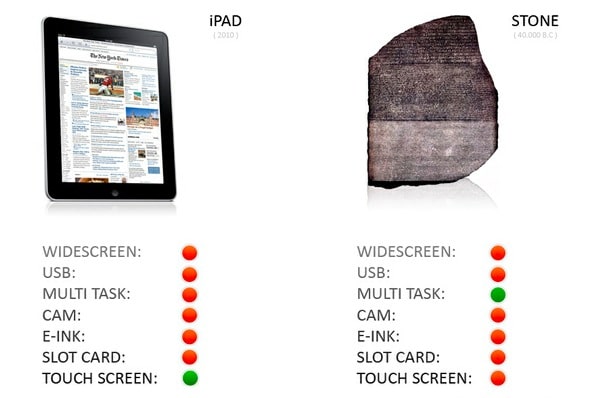 For all I know this may well be something that's already being done somewhere in the country but it's a neat idea. There are, apparently, official guidelines on what type of screen radiology reports should be made of – something with a suitable number of pixels.
This little study from the republic of Cork looked at the original iPad loaded with everyone's faourite DICOM viewer Osirix and compared how radiologists did on a number of dry head CTs versus reads on an official PACS system.
Bottom line: It did pretty well.
More details of the study below:
METHODS
from cork
using the original ipad i think (may 2010)
loaded with osirix
compared dry CT heads with a PACS system
did some fancy calibration stuff too to see if the screens were in any way comparable
reads were done by different people so we can't be sure that differences weren't just differences in subjective findings
RESULTS
100 scans
5 strokes, 5 bleeds
no misses on the iPad for these
there was disagreement over some other stuff, the only one of concern might be a subtle lentiform stroke
MY THOUGHTS
i wonder if results would be any different with the newer iPads
NB – Apple's European HQ is in Cork and the authors didn't get any sponsorship from them. Either Apple are tight and horrible (probably true) or the authors wanted a nice conflict free study.
NB –  I have a personal bias against the iPad seeing it as the epitome of consumerism (virtually everyone know has an iPad AND a laptop and iPhone, not instead of…) gone mad but the idea of tablet computers for work situations (as opposed to just really pretty ways to play angry birds) is important and likely to become more so in coming years.
Mc Laughlin, Patrick, Siobhan O Neill, Noel Fanning, Anne Marie Mc Garrigle, Owen J O Connor, Gerry Wyse, and Michael M Maher. "Emergency CT Brain: Preliminary Interpretation with a Tablet Device: Image Quality and Diagnostic Performance of the Apple iPad." Emergency Radiology 19, no. 2 (December 16, 2011): 127–133. PMID 22173819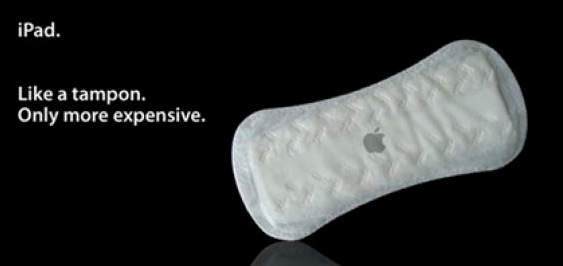 More piss-taking photos here
UPDATE: another Irish study has just been published showing similar +ve results in MRI too. Link here. And another older one looking at iPods