I'm entering a few months prep for the UK and Ireland exit exam in Emergency Medicine: the FRCEM. I'll be adding lots of little notes on pearls I've learned along the way. A lot of my revision is based around the Handbook of EM as a curriculum guide and review of contemporary, mainly UK guidelines. I also focus on the areas that I'm a bit sketchy on. With that in mind I hope they're useful.
You can find more things on the FRCEM on this site here.
Interestingly I'd written about this 4 years ago reviewing a series of AFJEM articles. It's all still very relevant and worth a look but this is a little update for the exam specifically. This is of course not comprehensive.
From the OHEM and the 2011 BAHIV guidelines
What are the features of Pneumocystis Jirovecii?
Fungal
Only found in the immunocompromised
usually in CD4<200
Insidious onset over weeks with SOB on exertion
LDH usually >500
If you're lucky CXR looks like this: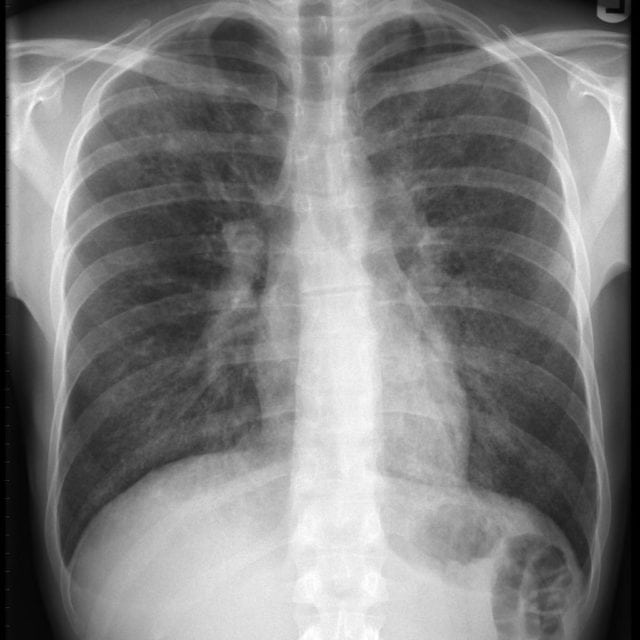 Or you might find a pneumo but it can be fairly normal (quoted in up to 40%)
Exertional desaturation is useful (what do you mean you don't walk your patients in the ED?!?)
[collapse]
How do you treat it?
Treatment

the key threshold is PaO2 <70mmhg (or 9.2kPa)
If below threshold then IV co trimoxazole and steroids (40mg BD prednisolone)
If above the threshold then oral co trimoxazole
[collapse]
What are the features and treatment of Cryptococcal meningitis?
Headache, fever, usually without neck stiffness
Remember headache with HIV is a reason to do a CT before LP
Fungal
ICP is often high so expect vomiting
Treatment

amphotericin B
LP can be therapeutic. If pressure >25cmH20 then keep draining till below 20cmH2O
[collapse]
What are the features of Toxoplasmosis?
A protozoa
cat poo the famous way to get it
Eye disease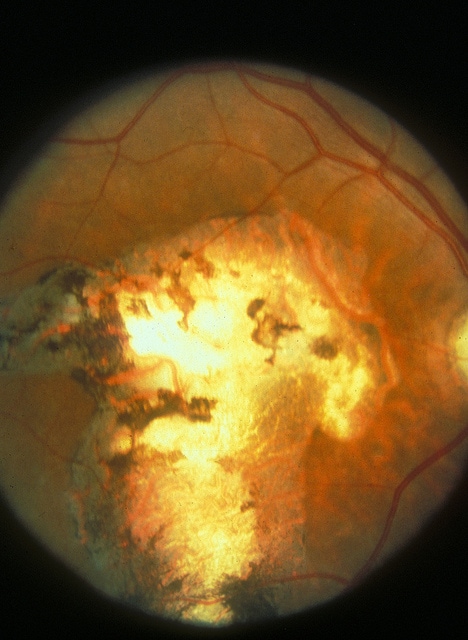 Brain disease
Might look like this: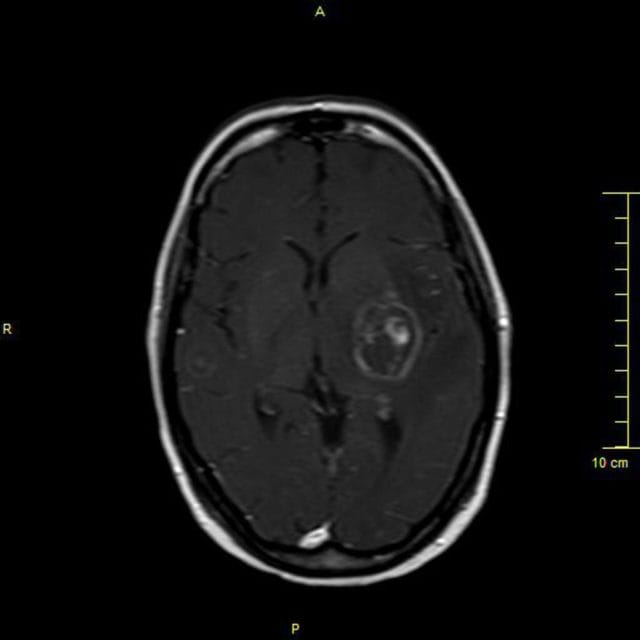 [collapse]
What is CMV Retinitis?
usual eye symptoms
can cause detachment
might look like this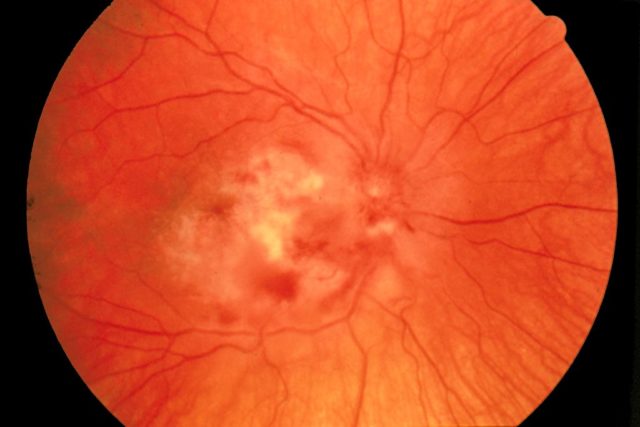 [collapse]